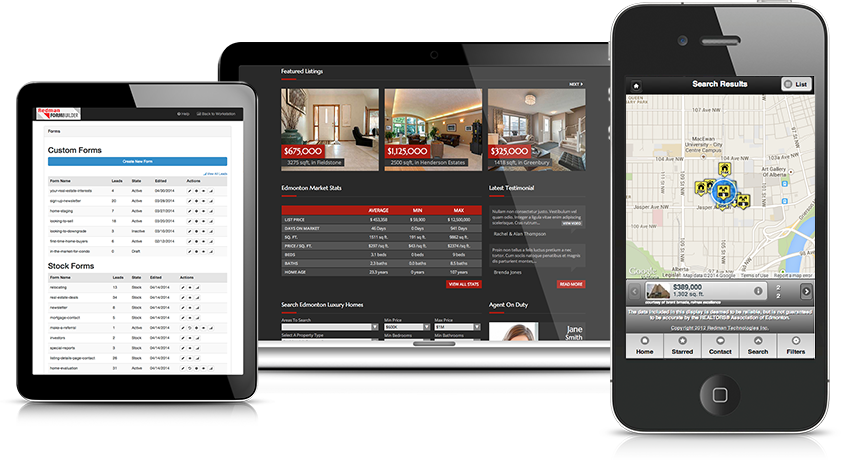 Explore
Discover
Visualize
From MLS® System search tools and delightful listing displays to Search Engine Optimization tools and social media integration, Redman Real Estate websites have it all!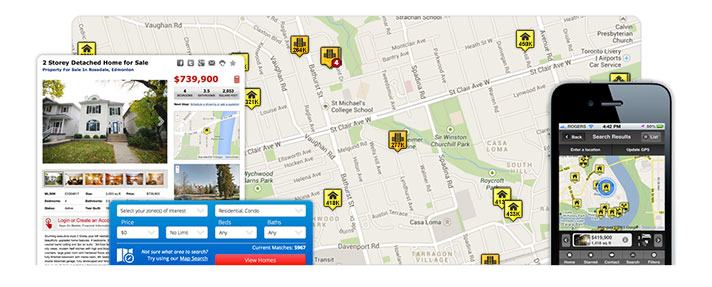 Easy MLS Searching
Searching listings is the #1 priority of most people who visit a real estate website. We've created easy-to-use MLS® System search tools that make it easy and fast for people to search for properties, browse communities for listings, and share listings they love on their social networks.
---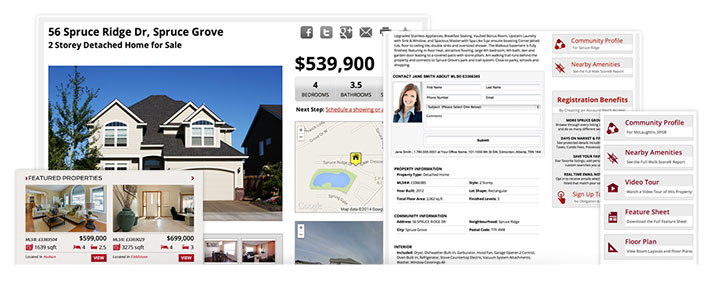 Listings Look Fantastic
The listings on your website have never looked better. Big, beautiful listing photographs with key listing information front-and-centre to help your clients find what they're looking for fast. Make your own personal listings stand out by adding more photos, floorplans, feature sheets, and more!
---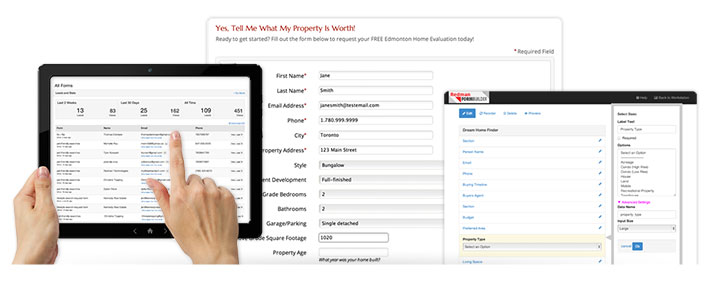 Custom Form Builder
Customize our pre-built lead forms, or create your own from scratch with our easy-to-use Form Builder tool. Track how many times your forms convert into leads, add auto-responders to keep fresh leads engaged, and access your forms on mobile devices to review and edit on the go.
---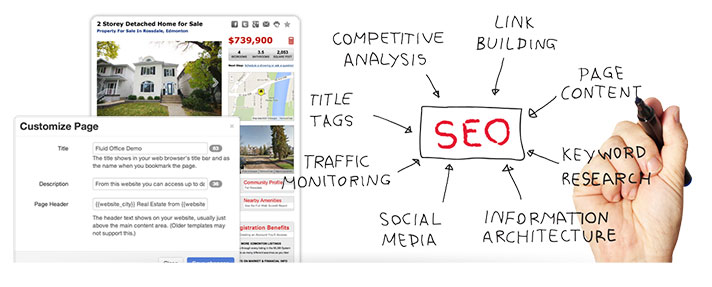 Search Engine Optimization Tools
Gain access to powerful, easy-to-use tools to help you optimize your website and landing pages for search engines. Add meta data, create redirects to new pages, upload sitemaps, then use website and listing analytics to track your success and make more improvements.
---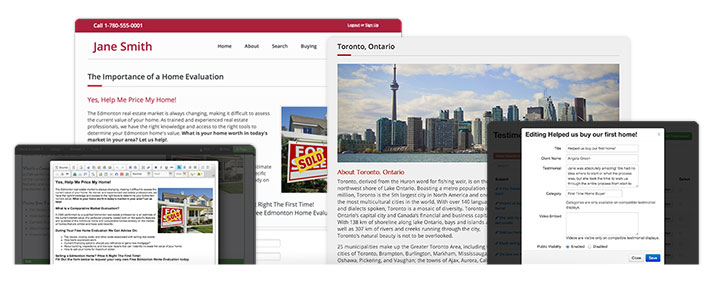 Create Content With Ease
Take control of your content marketing strategy and unleash your creativity! Redman real estate websites make it easy to add new content, edit existing content, and create the valuable information resources that keep visitors coming back for more.
---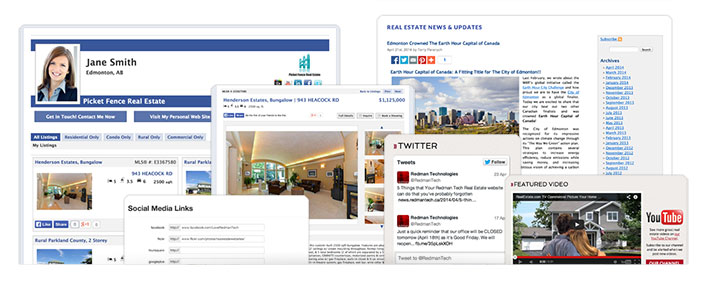 Social Media Integration
From Facebook to Twitter, social media has changed the way you think about online marketing. We let you integrate the networks you love and use most into your website to create a seamless experience and encourage visitors to create long-lasting relationships with you on the networks they use every day.
---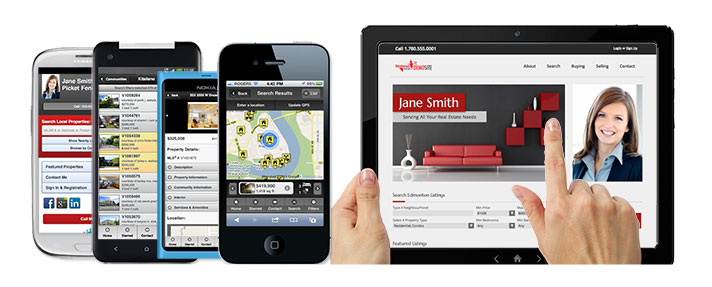 Tablet and Smartphone Friendly
More and more people are accessing the internet on tablets and smartphones, allowing them to interact with you no matter where they are. Our optimized smart-phone sites let visitors find listings when they're on the move, using our GPS proximity search tools and listing details that fit perfectly in the palm of their hand.
---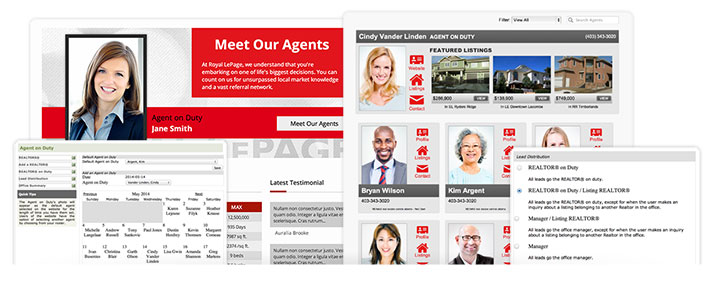 Multi-Agent Solutions
Offices and teams love our multi-agent system that provides multiple logins, user rights, and editing privileges. Agents can create great looking profiles featuring listings, testimonials, social media and more, while administrators and managers can control lead distribution and agent feature spaces with just a few clicks.
---