Integrated Solutions for Multiple Users
Promote your agents and effortlessly manage the flow of leads within your office.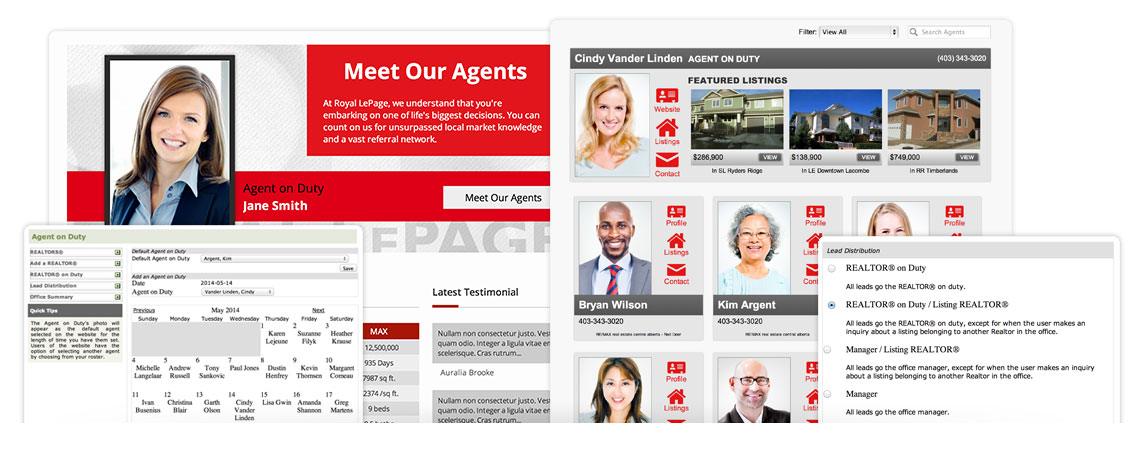 Lead Distribution

Effortlessly manage which agent receives leads at what time using Redman's integrated Agent on Duty tools.

Promote Your Agents

Use our scheduling calendar to feature specific agents and their contact info on your site and encourage engagement.

Multi-User Login

Each agent and manager has their own login, allowing you to control who can edit specific sections of your website.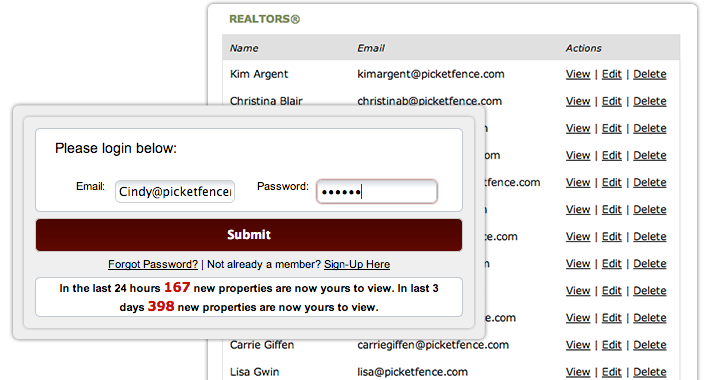 Multi-User Login
Every agent, manager, and admin staff member has their own unique login and Redman Workstation with different access and editing privileges. Agents can access their own leads, update or enhance their personal listings, and customize their profiles. Admin staff and managers gain access to important lead reports, site-wide editing capabilities, and our form building and lead management tools.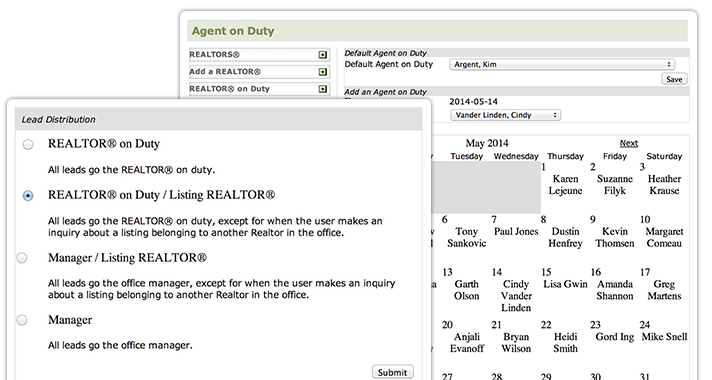 Lead Assignment & Scheduling
Every office is different, and you should manage your leads in a way that makes sense for your business. We give you access to powerful lead management and scheduling tools that let you decide which agent receives leads from your website, or let you set a designated lead manager who will receive everything and distribute them personally.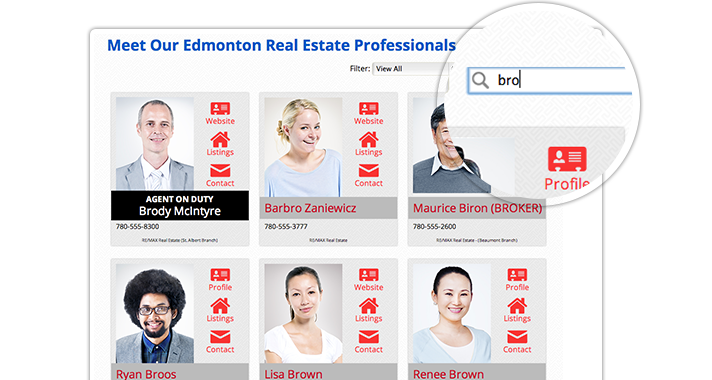 Agent Roster & Search
Our agent roster is designed to look good and make it easy to find an agent, even if you're an office of 200! The roster includes key information for each agent, including their photo, name, social media links, profile link, and a link to their own personal website. Using the Agent Roster search tool, visitors can quickly find and contact a specific agent.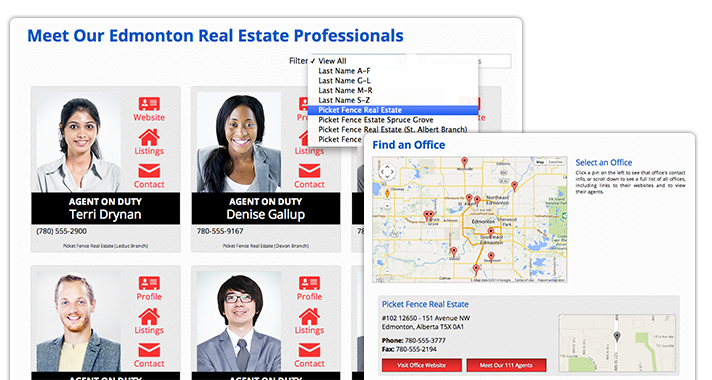 Multi-Office Support
Does your brokerage include multiple offices across a wide service area with hundreds of agents? Redman lets you connect multiple office websites under a single, unified brand that leverages our Agent on Duty feature and lead distribution functionality using agents from all of your individual offices.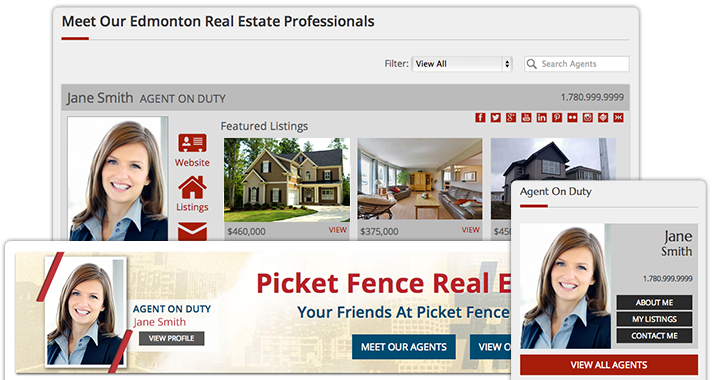 Featured Agent Call-Out
Throughout your website you can feature a rotation of specific agents using Redman's Agent on Duty system, allowing fair promotion of your agents across your website. Featured Agent call-outs feature the agent photo, their name, their contact details, and links to their personal listings or profile.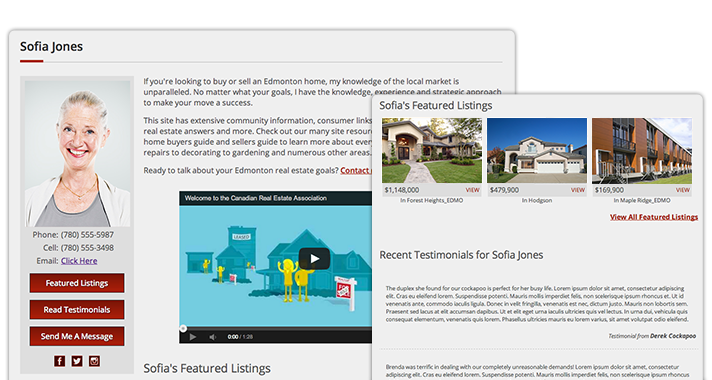 Customizable Agent Profiles
Each agent has access to a personal profile on your office website, a page they can edit and customize to incorporate their own personal perspective on real estate. Agents can add personal testimonials, text, images, videos, links and more to highlight who they are and why people want to work with them.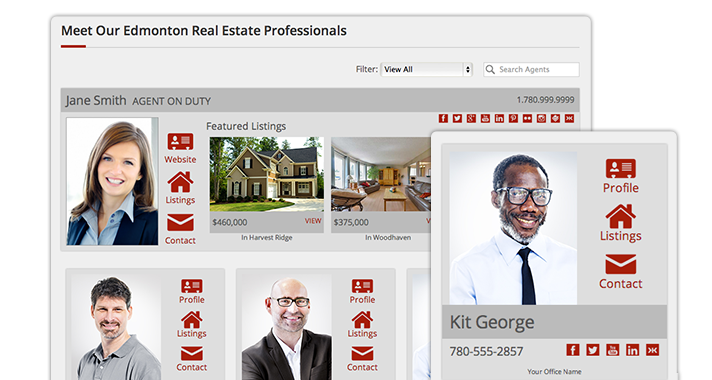 Personal Promotion
Each agent can promote and link to their own online networks, including their personal real estate website, and major social media networks, encouraging visitors to interact with them and begin creating a relationship.