Content Made Easy
On the internet, content is king: take control of your content marketing strategy with easy-to-use tools.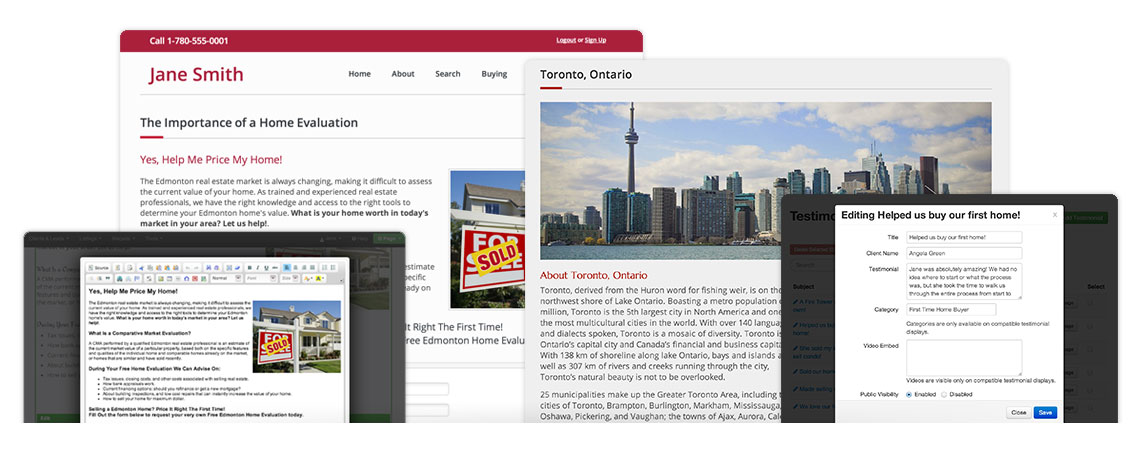 Create & Edit Content

Whether you're editing a stock page or creating your own, our tools make it easy to create, edit, publish, and promote.

Forms That Convert

Create and add custom forms to your content pages to encourage people to reach out and make contact.

Content Modules

Expand your website with content modules and add-ons that let you focus on specific topics, markets, or communities.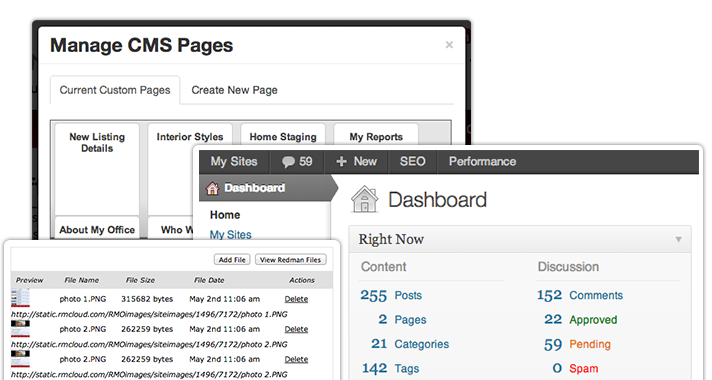 Unleash Your Creativity
Add pages, upload images, embed forms, show videos, add links, create custom searches... you can do it all on a Redman website. Combine your real estate expertise with multimedia to attract more clients and create more leads.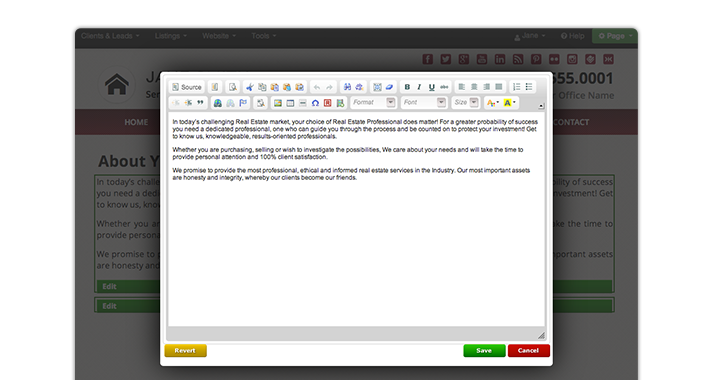 Easy Editing
Update your content and keep your website looking fresh using Redman's easy to use content management system and WYSIWYG (What You See Is What You Get) editor. Create appealing, great looking content that visitors – and search engines – will love.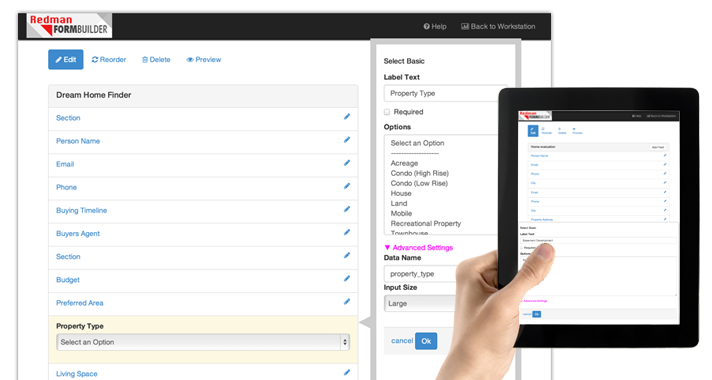 Create & Customize Forms
Redman's Form Builder lets you customize, create, and add forms to pages on your website, allowing you to turn great content into great lead opportunities.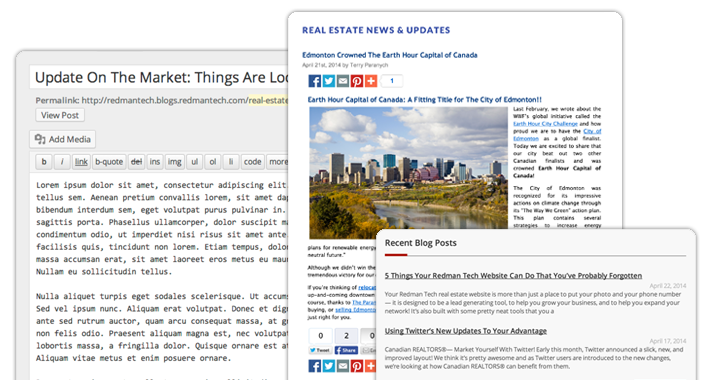 Real Estate Blogging
Be your own voice and share your expertise in your local real estate market with Redman's real estate blogging solution. All Redman websites come complete with a blog to enhance your SEO and content strategy game plan.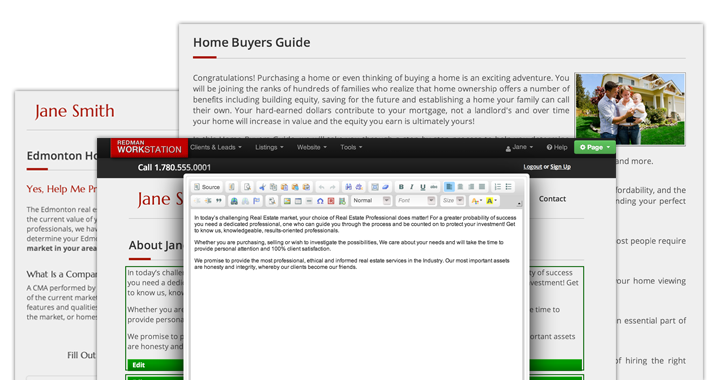 Jump-Start with Pre-Built Content
Not sure how to start building out content for your real estate website? We provide optional and 100% editable pre-made content to get you started and inspire your creativity.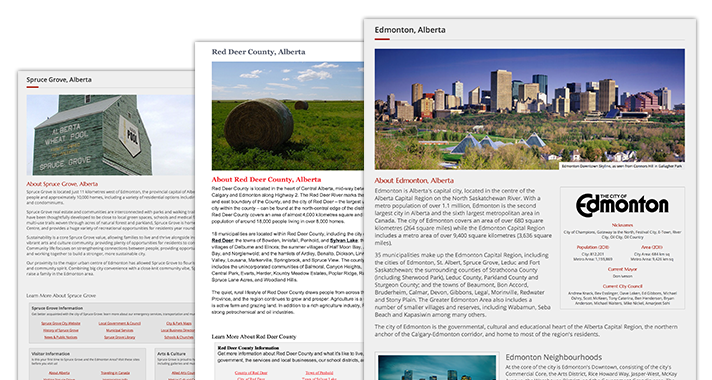 Local Info Library
Not everyone is a great writer, so Redman provides you with some key content to get you started and spur your creativity, including a large library of local info pages showcasing your city, town, or region. This content can be customized, edited, and expanded upon using our content editing tools.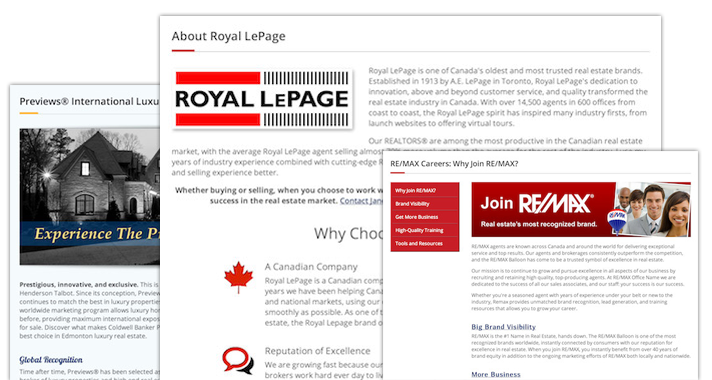 Brokerage-Specific Content
You're proud of your brokerage brand and want to showcase brokerage specific programs, outreach, and community support initiatives. We've made it easy to incorporate information about major brokerages into your website with our expanding Brokerage Content Library.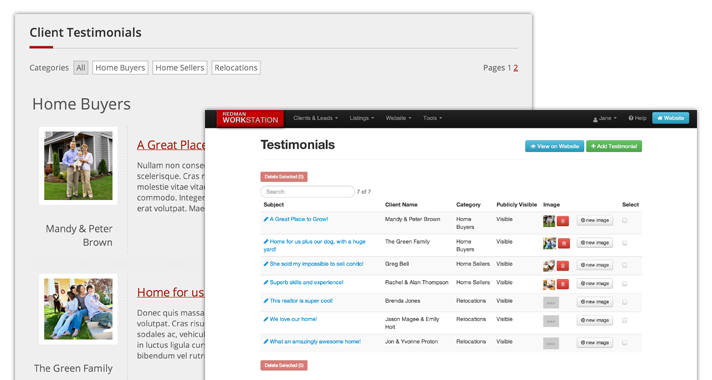 Testimonials - Share The Love
There is no better way to show your experience than by sharing how you've helped others. Take all those great testimonials you've been collecting and put them on your website using our easy to update testimonial management tool. Add photos of you with your happy clients, or effortlessly incorporate a video testimonial.
Team Roster
Is your team growing? Redman makes it easy to add new team members to your website and feature their photo, contact information, links, and a personal bio without the endless fiddling. Create sections on your team roster for your agents, your admin team, and your management team.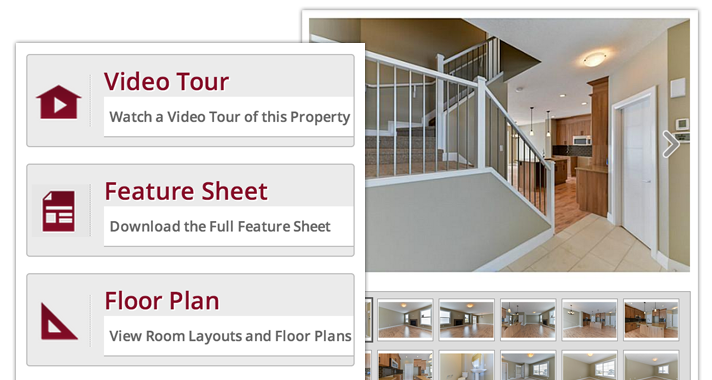 Enhance Your Listings
Build out and enhance your personal listings to make them stand out even more on your website. Add additional images, write custom details, include a floor plan or feature sheet, add a listing video, and link in a virtual tour.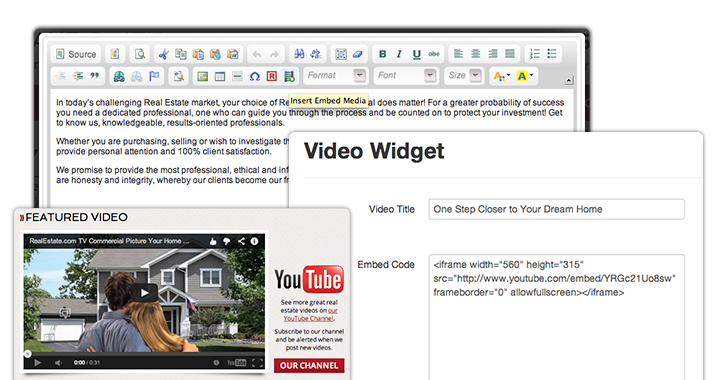 Showcase Your Videos
If you're a video enthusiast, Redman makes it easy to feature a video and update it or change it whenever you want. Our Video Module lets you easily feature a video of your choosing on your homepage, and encourage people to check out your YouTube channel for more.
Content Add-Ons: Expand Your Website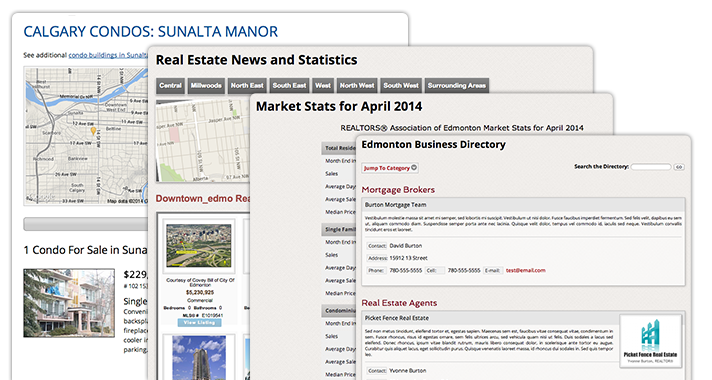 Add-On Content Modules
Expand your website with Redman's awesome content modules and add-ons that let you focus in and create content for a specific niche audience. Add market stats, a neighbourhood guide, business directory, or condo building spotlight.

Check out our collection of content-building Add-Ons below.