Real Estate In Your Pocket
Stay on top of your competitors by bringing your website to the tablet and smartphone devices your clients are using.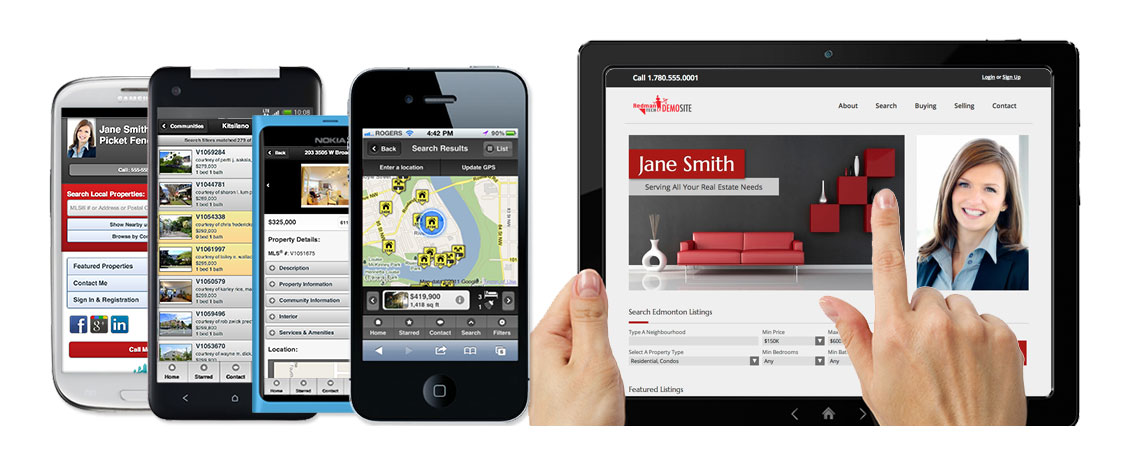 GPS Listing Search

Find listings close to where you are with Redman's Proximity Search and GPS tools in your smartphone or tablet.

Full Listing Details

All the listing information, unabridged. Your device may be small, but that doesn't mean you don't want all the information.

One-Touch Calling

We make it easy for your visitors and clients to contact you anytime they're using your mobile website with one-touch calling.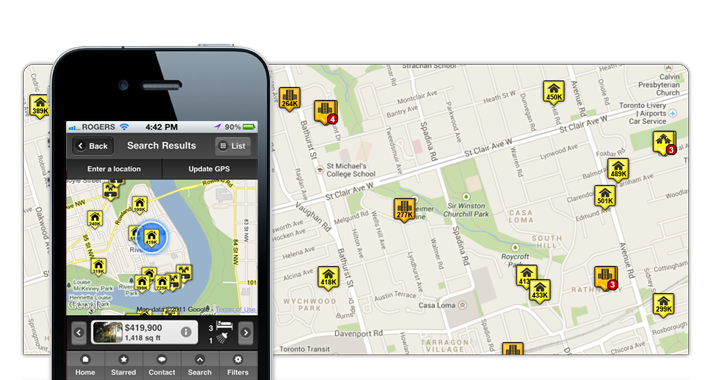 GPS Proximity Search
Optimized searching for mobile. When you're on the move you need a different kind of search, for your hand-held device that takes advantage of the GPS and location-sensitive nature of your smartphone. Find listings near your location, and access full listing details, even when you're not at your desk.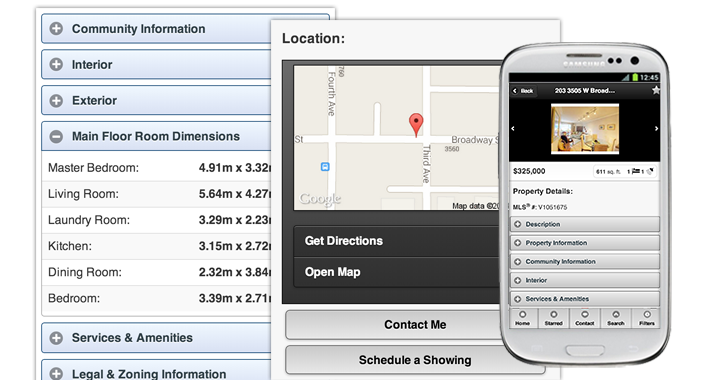 Full Listing Details
We don't put limits on the amount of information available on mobile devices. Browse the full listing details – including all the listing photos – on every single listing from your device.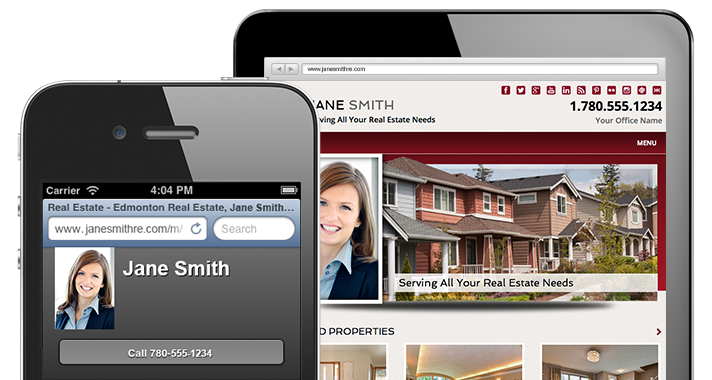 Domain Consistency
Our sites detect if your clients are on a smartphone or a tablet and automatically shows them the website version best for their device without changing your domain or relying on subdomains.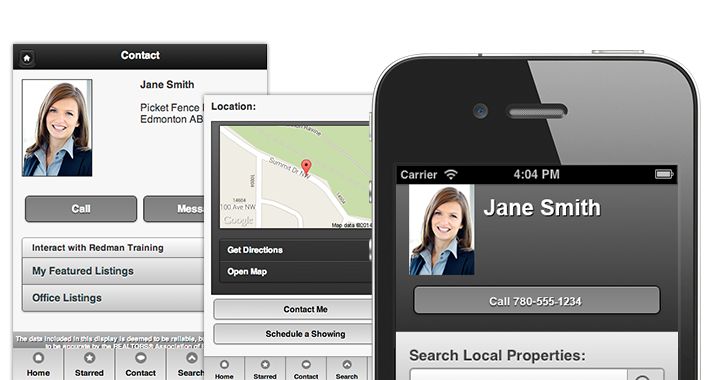 Strategic Lead Generation
We strategically place buttons on your mobile website so that clients can call you from their device with just one click! We may it easy for your visitors to reach out, with email connectivity, forms to request showings, and more.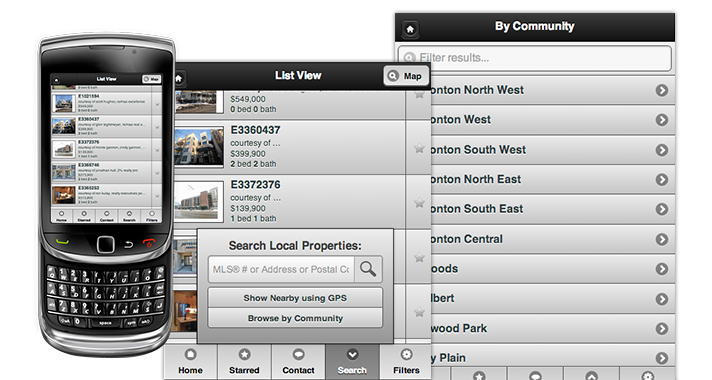 Streamlined Interface
Our mobile websites are optimized to get your clients searching and viewing listings fast. Smartphone users don't want clutter, endless zooming, or slow load times, so we've pulled out all the stops to create an optimized – and pocket-sized – experience.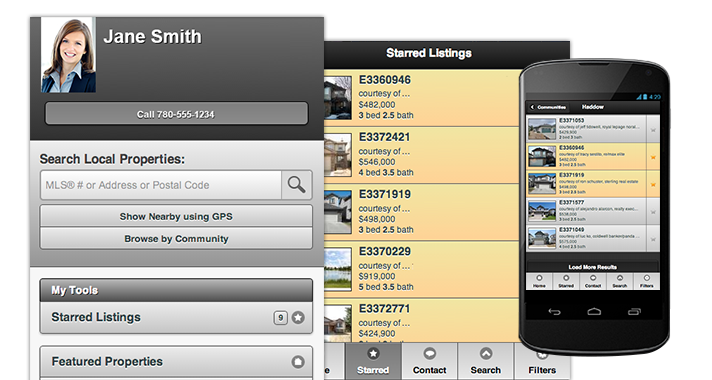 Save & Favourite Listings
Even from a mobile device, Redman makes it easy for your clients to login and manage their favourite listings. Add or remove favourite properties no matter where you are.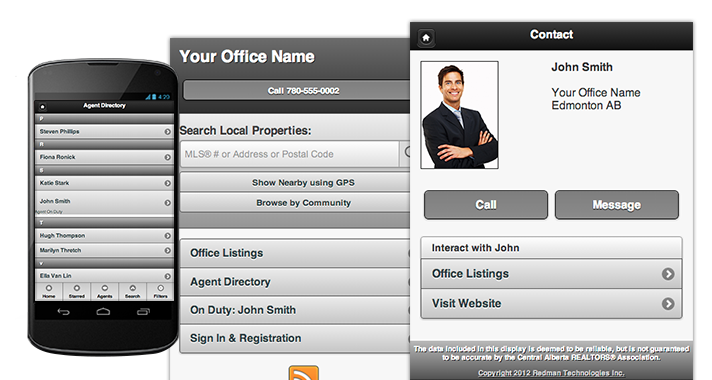 Multi-Agent Functionality
Office and other multi-agent partnerships can extend the multi-agent features of their Redman website to the mobile interface. Featured Agent and Agent On Duty functionality works and distributes leads the way you want no matter what device your clients are using.