Engaging & Sharing Just Got Easier
Social Media is an integral part of your Real Estate Business: so we made it simple to highlight and cross-promote your brand personality and listings.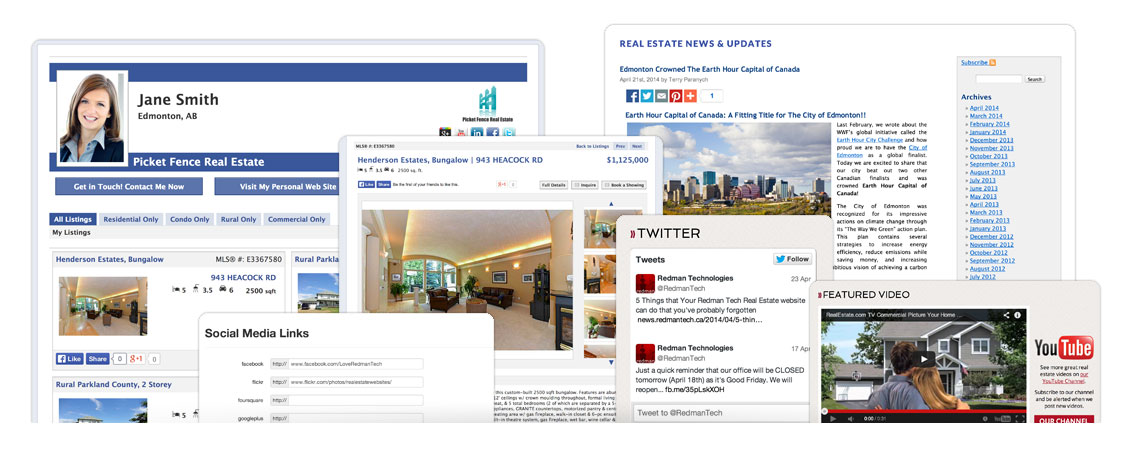 Social Media Integration

We develop tools to enhance social engagement. Add your social links directly to your website – no code required!

Blogging

Capture interest and drive traffic to your website by writing compelling and interesting articles through your blog.

Facebook Listing App

Effortlessly promote your listings on your Facebook Business Page: post and share your listings automatically.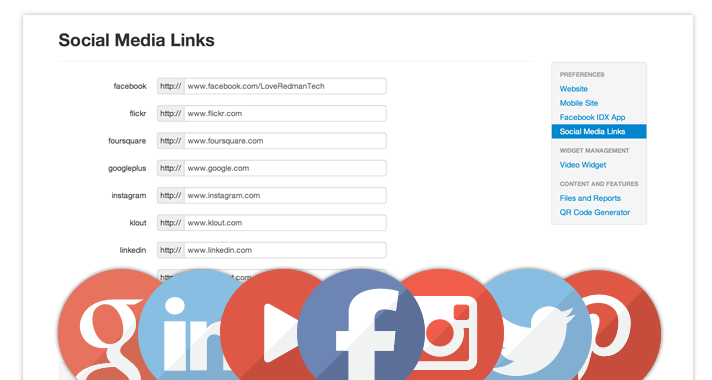 Promote Your Social Feeds
Strengthen your online presence by integrating your social media profiles into your website. Promote your social media streams on sites like Facebook, Twitter, Linkedin, Foursquare, Google+, Pinterest, Instagram and Youtube.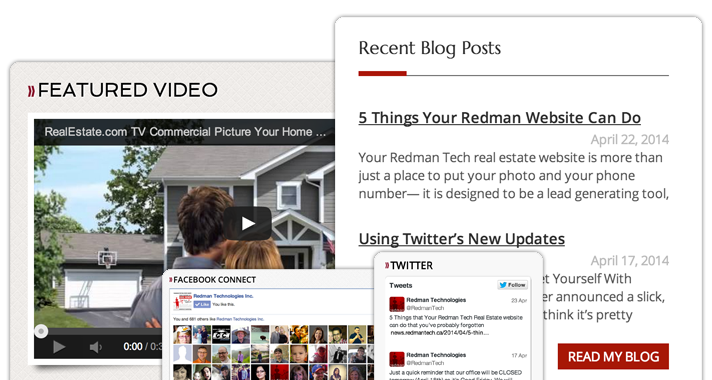 Social Modules – Engage & Connect
Redman offers modules that further bring in your social media messaging. From blog feeds and facebook "like" widgets to your twitter timeline and featured video modules, we have you covered.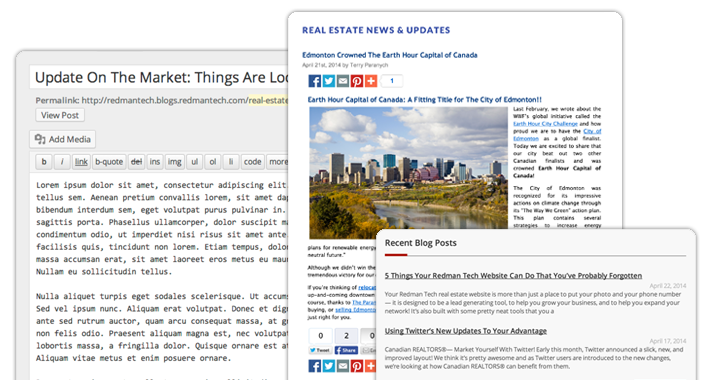 Real Estate Blogging
Be your own voice on what is happening in Real Estate and your community through Redman's real estate blogging solution. All Redman websites come complete with a blog to enhance your SEO and content strategy game plan.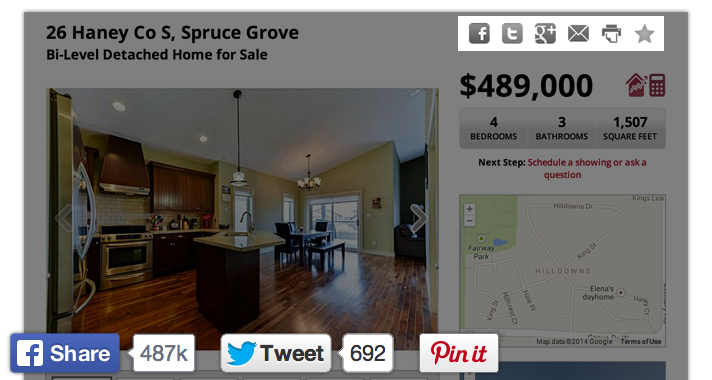 Social Media Sharing
Syndicate and share your listings, blogs and content very easily. Both you and your visitors can easily "like", "pin", and "tweet" virtually anything on your website with a click of a button.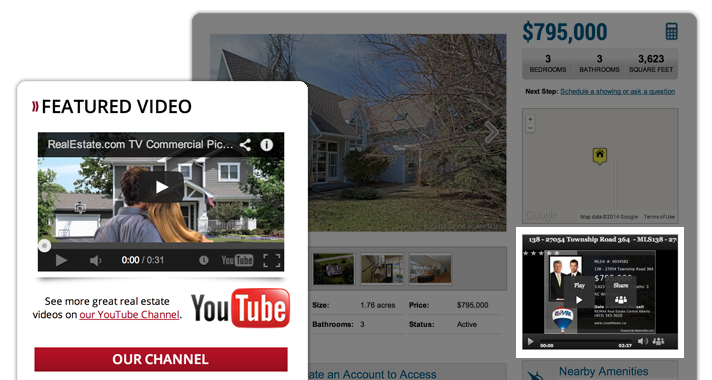 Embed Your Own Videos
Have a great video you want to share? Redman makes it easy. Bring in videos from many different sources including YouTube or Redman REV and easily embed them into your website, or add them to specific listings.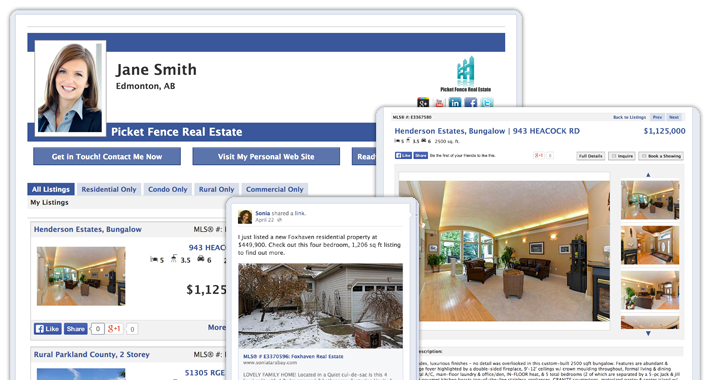 Facebook Listing App
Engage your social network with automated posts and listing integration. The Redman Facebook App integrates with your personal (or office) listings and allows you to expand your reach to leverage all the social interactions Facebook has to offer.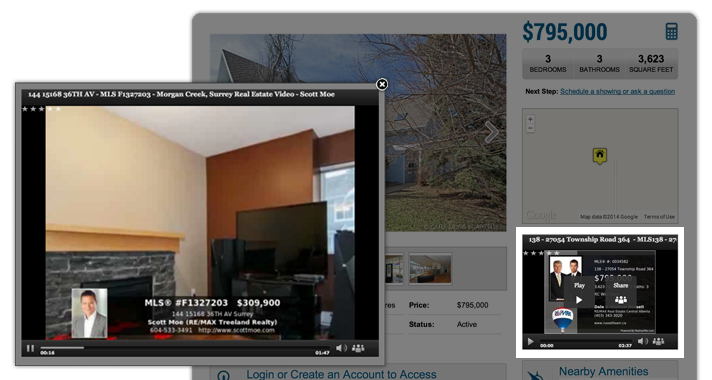 Automated Video Listings
Be a real estate listing superstar by providing Automated Real Estate Listing Videos for all your sellers. The videos are created using the listing images you upload to your board, and we work some magic in the background, compile them together, add some awesome music and ta-da! A slick listing video completed, with no extra work on your part.