Real Estate Websites
For Agents

From Redman

Plans & Pricing That Scale With Your Real Estate Business

We understand that not every REALTOR® is the same which is why we offer 3 levels of Real Estate Website Solutions. By providing 3 tiers we know that you have the freedom and flexibility to grow your Real Estate Website with Redman as you continue to grow your business. Upgrading is easy and stress free – all your current website content will simply come with you.

The Redman platform combines intuitive solutions that focus directly on you the REALTOR® and your potential clients. By making it easy to showcase your personal value through the use of our robust tools – you will gain better exposure and lead opportunities when it comes to your online marketing efforts.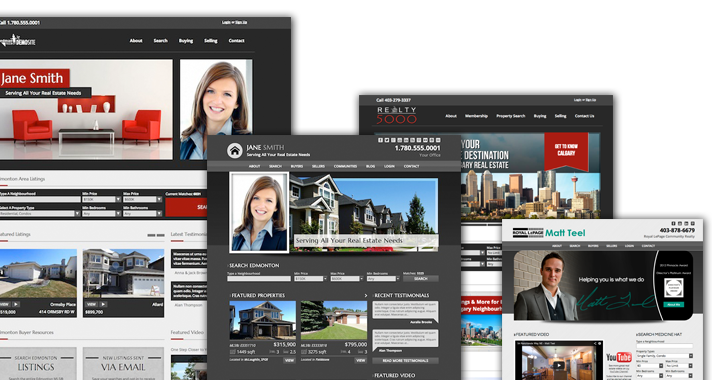 Redman Pro
Our Semi-Custom Real Estate Website
Our Semi-Custom Real Estate Website
Redman Basic and Pro collide to create Redman Pro, a semi-customizable website template that lets you differentiate yourself without the custom price tag. Access more features, load up with extra Pro-only content, and enjoy the flexibility Redman Pro gives you. Pair it with flexible Bundle Time to make it your own.
Perfect for agents looking for a custom look without the custom price tag.
Redman Basic
Website Themes Ready To Work For You
Website Themes Ready To Work For You
Redman Basic is the perfect Real Estate Website Solution to get up and running quickly. Establish your online presence in a timely manner at a fraction of the cost. Choose from numerous themes and over 40 colour combinations to find the perfect website for your Real Estate business.
Perfect for those just starting out or who are looking for an easy to use website.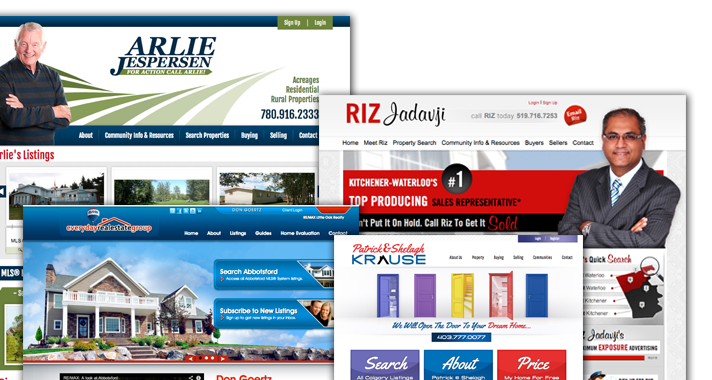 Redman Custom
Custom Real Estate Websites & Branding
Custom Real Estate Websites & Branding
Redman Technologies creates more than just websites: we build brands. With a Redman Custom website, the sky is the limit, and your custom website is just the beginning. We will work with you to create an online brand experience that stands out and gets noticed.
Perfect for top producers, boutique brokerages, and anyone with a strong visual brand.
Redman Add-Ons
Looking for more features and functionality? Redman has an array of product add-ons that can further highlight you as an industry leader! Need a page for every community with stats and amenity lists? Or how about a page for every condo development in your area? Check out all our awesome add-ons!